zs_lastclue



Seçim simgesi

Official Map
Zorluk
Kolay
Senaryo
Zombie Scenario
Yapımcı
Nexon
Azami Oyuncu
10
Harita Boyutu
Orta
Yer
Lost City
Yapı
Basit
Zaman
Gündüz
Eklenme Tarihi
24 Ekim 2013
Son İpucu(özgün adı Last Clue) Zombi Senaryosu 1. sezonun 4. haritasıdır.

Öncü birliklerden kurtarma çağrısı aldıktan iki gün sonra şantiyeye konuşlandırıldık. Kavşakta arama yaparken birim komutanı Andre'nin ve sitenin yakınındaki diğer öncü birliklerin cesetlerini bulduk.
Andre elinde bir not tutuyordu. Notta bu savaşta geçirdiği korkunç deneyimleri ve şehirdeki belirli bir alanın bir haritası bulunuyordu. Bu konum hakkında bize ne anlatmaya çalışıyordu?
Haritada belirtilen noktaya doğru hızımızı arttırdık.
- Kurtarma ekibi İşaretçi Felix'in günlüğünden.
Yayın tarihi
Edit

Bu harita Skull-7 ile birlikte 24 Ekim 2013 tarihinde yayınlandı.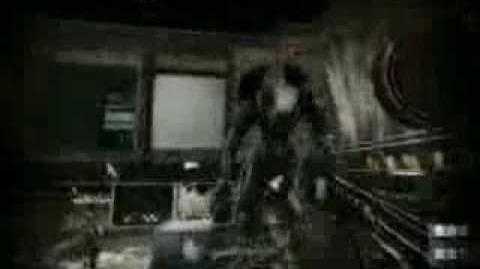 Ad blocker interference detected!
Wikia is a free-to-use site that makes money from advertising. We have a modified experience for viewers using ad blockers

Wikia is not accessible if you've made further modifications. Remove the custom ad blocker rule(s) and the page will load as expected.