Skull-9
Oyun
Genel Bakış
Aliases

Skull Axe

Tip
Dizayn

Government

Ekleniş Tarihi

5 March 2014

Alınışı

Shop

Tavsiye edilen Mod
Fiyat
Maç içindeki fiyatı

$0

İstatistikler
Hasar Oranı

2000+

Ateş Oranı

Low

Hız Azalma Oranı

0%

Geri İtme Gücü

Low

Sersemletme Gücü

Low

Kullanımı
Tarafı
Diğer
Sistem adı

skullaxe
Skull-9 is the melee weapon categorized under Skull series in Counter-Strike Online.
Skull serisindeki ilk yakın dövüş silahi. Devlet tarafında Zombilere Ve Meklere  Karşı  cok etkili olacak şekilde  tasarlanan bir metal alaşımında yapılmıştır.
Avantajları
Edit
Zombilere ağır hasar vermesi
Yüksek vurus mesafesi
Tek Vurusşa coklu ölüm yaratir
Botları tek vürüsta öldürür
Oyuncu hızına etki etmez
ikinci vuruita geniş alana vurur
Bircok oyun modunda geçerli
Release date
Edit
Skull-9 was released alongside Dead End on 5 March 2014.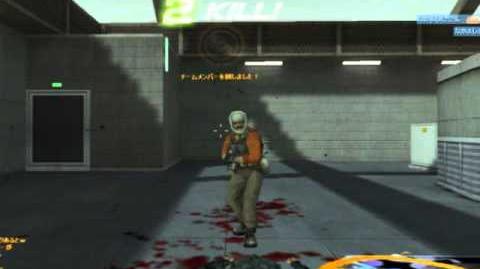 Ad blocker interference detected!
Wikia is a free-to-use site that makes money from advertising. We have a modified experience for viewers using ad blockers

Wikia is not accessible if you've made further modifications. Remove the custom ad blocker rule(s) and the page will load as expected.