"
Heavy-Weight Slasher
- SG/MY Official Description
"
Tomahawk
Oyun
Genel Bakış
Aliases
Tip
Dizayn

özel Kuvvet

Ekleniş Tarihi

4 Aralık 2013

Yeri

Amerika Birleşik Devletleri

Alınışı

Mağaza

Tavsiye edilen Mod
Fiyat
Maç içindeki fiyatı

$0

İstatistikler
Hasar Oranı
Ateş Oranı
Hız Azalma Oranı

0%

Geri İtme Gücü

Yüksek

Sersemletme Gücü

Düşük

Ateş Modu
İkincil Ateş Modu

Knockback slash

Kullanımı
Tarafı
Diğer
Sistem adı

tomahawk
Tomahawk Counter-Strike Online bir melee silah.
Genel bakış
Edit
Bu Özel Kuvvetler üyelerine sağlanan bir savaş el baltası. Onun saldırı hızı yavaştır ama onun öldürme gücü harika. Sen Zombi Mods ve Zombie Senaryo ikincil saldırısı kullanarak yaklaşan zombi uzakta devirmek için kullanabilirsiniz.
Avantajları
Edit
Çoğunda mevcuttur modları
Ikincil modunda zombi Yüksek knockback güç
Dezavantajları
Edit
Zombilere Orta hasar
Ağır tip zombi Az knockback
Uzun gecikme kaçırsaydı
(O hedefi vurursa, hiçbir gecikme yok) hedef cevapsız ise ikincil modunu kullanırken * Bu hafif bir gecikme vardır. Agresif ikincil modunu kullanmayın.Doğru zamanda kullanın.
Kullanım Tomahawk Deimos ve Juggernaut, örneğin Ganymede olarak küçük patronlar ne zaman karşı karşıya.
Headshot şansını artırmak ve kontra önlemek için acımasız zaman atla.
Yayın tarihi
Edit
4 Aralık 2013 Ganymede yanında ve Bloody Blade.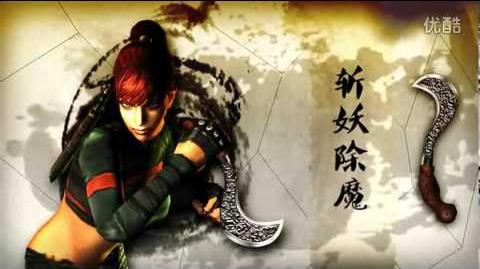 Ad blocker interference detected!
Wikia is a free-to-use site that makes money from advertising. We have a modified experience for viewers using ad blockers

Wikia is not accessible if you've made further modifications. Remove the custom ad blocker rule(s) and the page will load as expected.